THPO Workshops & Webinars
Tribal Cultural Landscapes Workshop
NATHPO and the Confederated Tribes of Grand Ronde Community of Oregon's Tribal Historic Preservation Office, along with Eirik Thorsgard of BIA, invite you to join us for a three-part training workshop to help Tribes & their THPOs understand and use the Template for Tribal Data Collection from the Guidance Document for Characterizing Tribal Cultural Landscapes.

Part 2 – December 7, 2022, from 12:00 – 5:00 pm EST
In Part 2, workshop presenters and instructors will guide Tribal Representatives through the components of the Template step-by-step and help them tailor it to their communities' needs. Come prepared with questions for the experts!
Please note: Part 2 is only intended for Tribal leadership, representatives, and staff that are representing Tribes. Thank you for understanding part 2 of the workshop series is not designed for agency participation but you are welcome to join us for Part 3 during the 23rd Annual NATHPO Conference!
Additional information on TCLs:
Characterizing Tribal Cultural Landscapes Volume I: Project Framework
Characterizing Tribal Cultural Landscapes Volume II: Tribal Case Studies

Part 1 – June 8, 2022, Recording available here!
Part 1 will feature CTGR THPO staff presenting their work on a TCL documentation project as a case study demonstration of how to use the Template. We will learn from CTGR's case study demo to explain the 5 Template components in 30-minute segments.
Part 3 to be held during the 23rd Annual NATHPO Conference. Stay tuned for details!
THPO Toolkit Webinar: Section 106 Discussion
Thursday, May 19, from 1:00-3:00 pm ET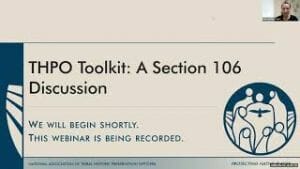 This toolkit workshop includes:
You will gain valuable insights on key points, lessons learned, and practical Native perspectives on working with Section 106 as THPOs. This is an opportunity for THPOs of all experience levels to come together in support of each other and our work in Protecting Native Places. And please note that ALL are welcome to participate (not just THPOS). We are really excited about this discussion! In case you were unable to join us, we recorded it.
Racist and Offensive Place Names: The movement to rename mountains, rivers, & valleys
Tribal Lands and Cultural Areas Draft Bills Discussion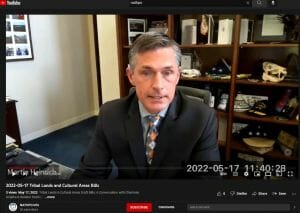 May 17, 2022, NATHPO hosted Chairman Raúl M. Grijalva from House Committee on Natural Resources & Senator Martin Heinrich, as well as staff from both offices, to talk about two important draft bills: "Advancing Tribal Parity on Public Lands Act" & "Tribal Cultural Areas System Act." These bills would help elevate the role of Tribal Nations for the protection of cultural and sacred sites on federal lands. To see resources and more information about these bills, click here.
To provide feedback on these bills in writing, please email: TribalCulturalSites@mail.house.gov .
Click here to view: 2022-05-17 Tribal Lands and Cultural Areas Bills
turboTHPO: Introductory Workshop
Expert help establishing a Tribal Historic Preservation Office
turboTHPO 2021/2022:

Expert help drafting the NPS THPO Application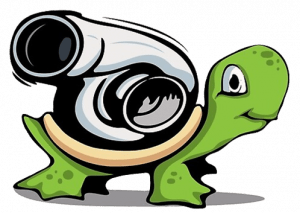 Registration closed for this year's virtual workshop!
This webinar was not recorded, to create a safe space for sharing
Find more information on the workshop flyer
• CTGR THPO Redacted Application   • Example Application Pascua Yaqui Tribe 2019
**Additional reference links at bottom of page**
Panel discussion on best practices for effective THPOs. High-level overview presentations on the following:
NAGPRA: overview, recent developments, participant poll on topics and needs.
Laws affecting tribes: NHPA, Section 106, National Register, APA, legal foundation for TCLs & TCPs.
Tribal Cultural Landscapes: shifting the paradigm on how cultural resource management is done.
Questions & discussion.
Tim McKeown – NATHPO Repatriation Consigliere, Legal Anthropologist
Wesley Furlong – Native American Rights Fund
Lance Foster (Iowa Tribe of Kansas and Nebraska) – Vice Chair, THPO, NATHPO Board
If you are a newly established THPO, a Tribe working on getting your NPS application, or even an established THPO program, this workshop will be a resource for you. We have heard from many Tribes that tell us once your THPO program is formally established with the National Park Service, the workload grows exponentially – and it can feel like it happens almost overnight.  
With that in mind this forum, for "baby THPOs" and "elder THPOs" alike, will bring the family together and build a community of practice. So You're a THPO, Now What? will provide resources and best practices for those establishing their office or looking to streamline processes.
Please join us for July 2021's THPO Talk! Hear from two Tribal Historic Preservation Officers about their THPO programs and experiences: Michael Black Wolf of Fort Belknap Indian Community and Lance Foster of Iowa Tribe of Kansas and Nebraska.
Additional Resources related to Workshop & Webinar Topics