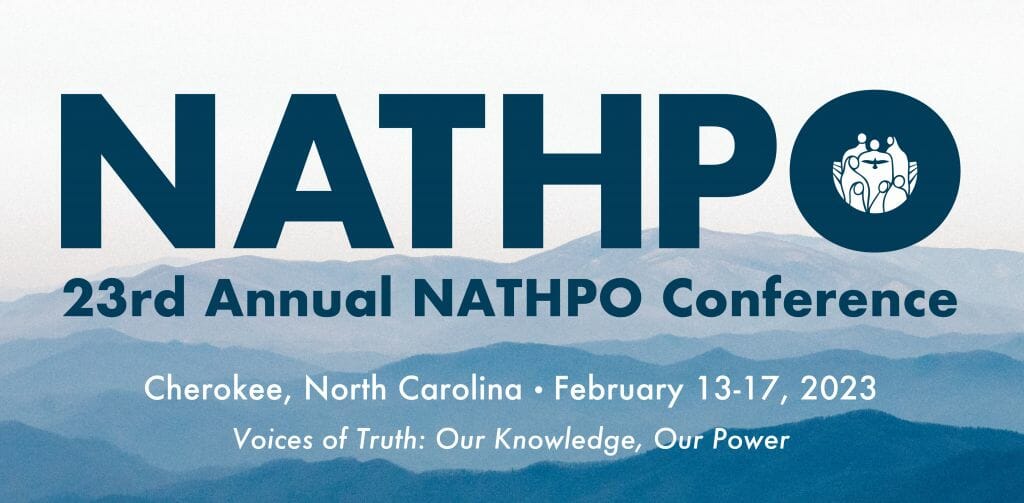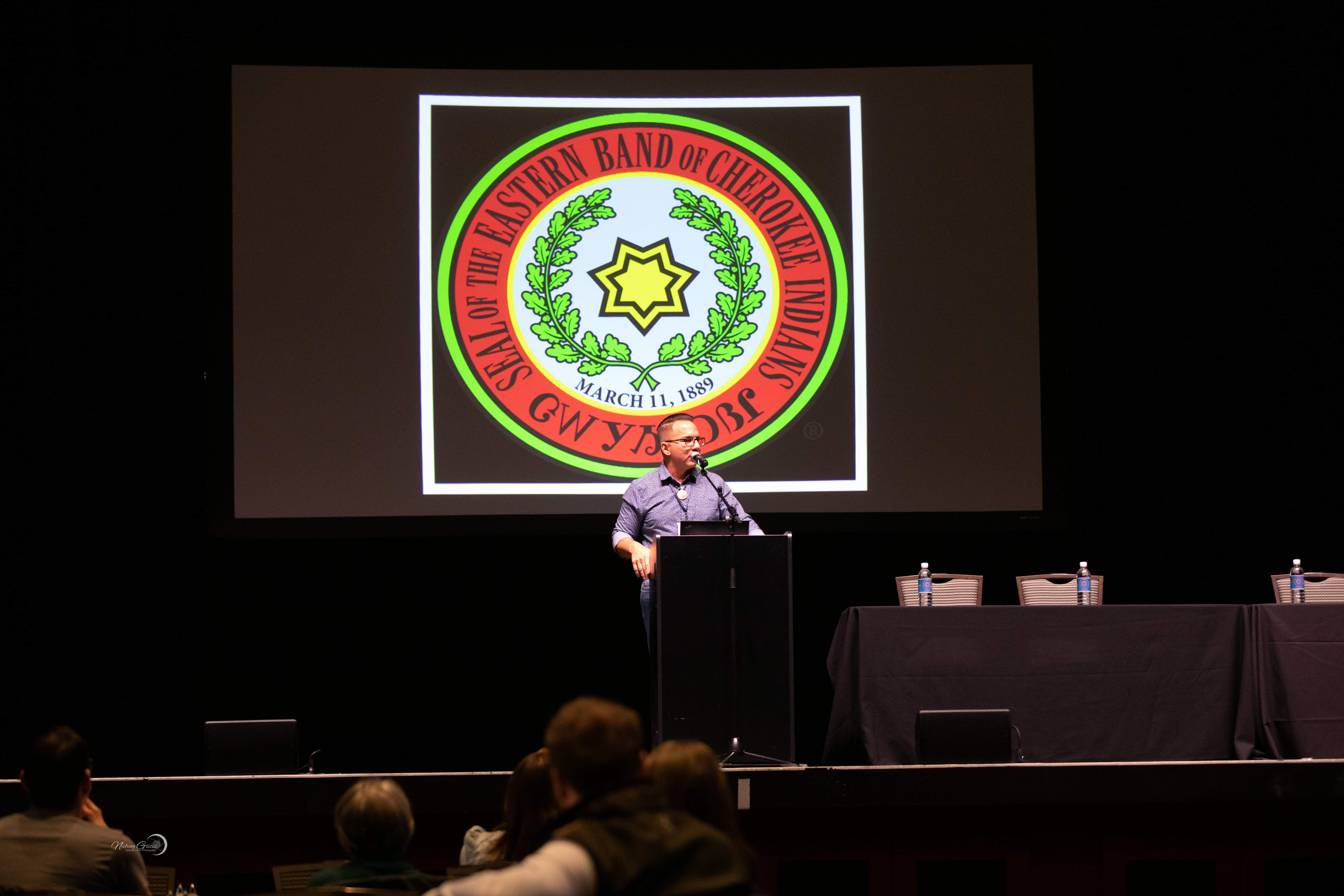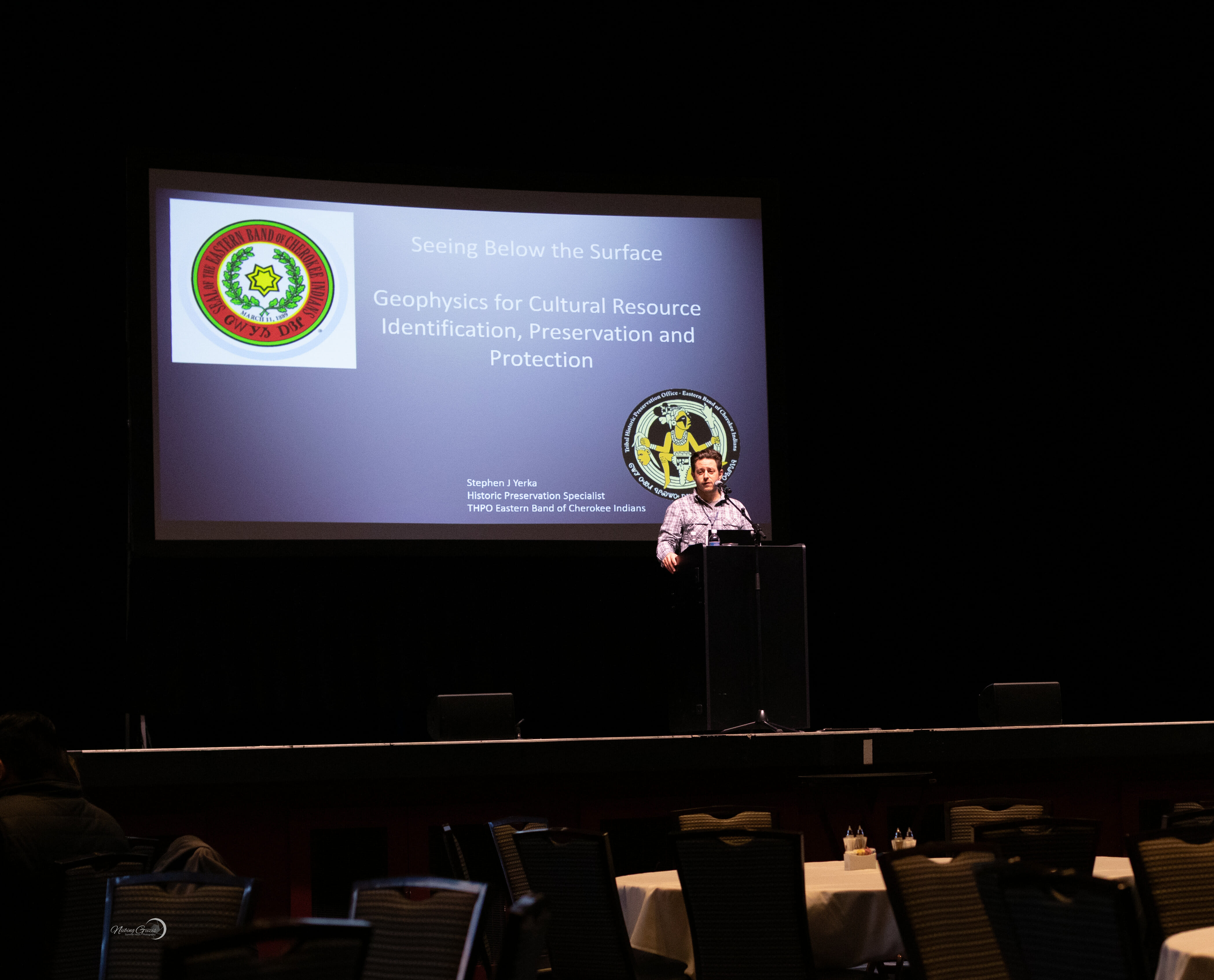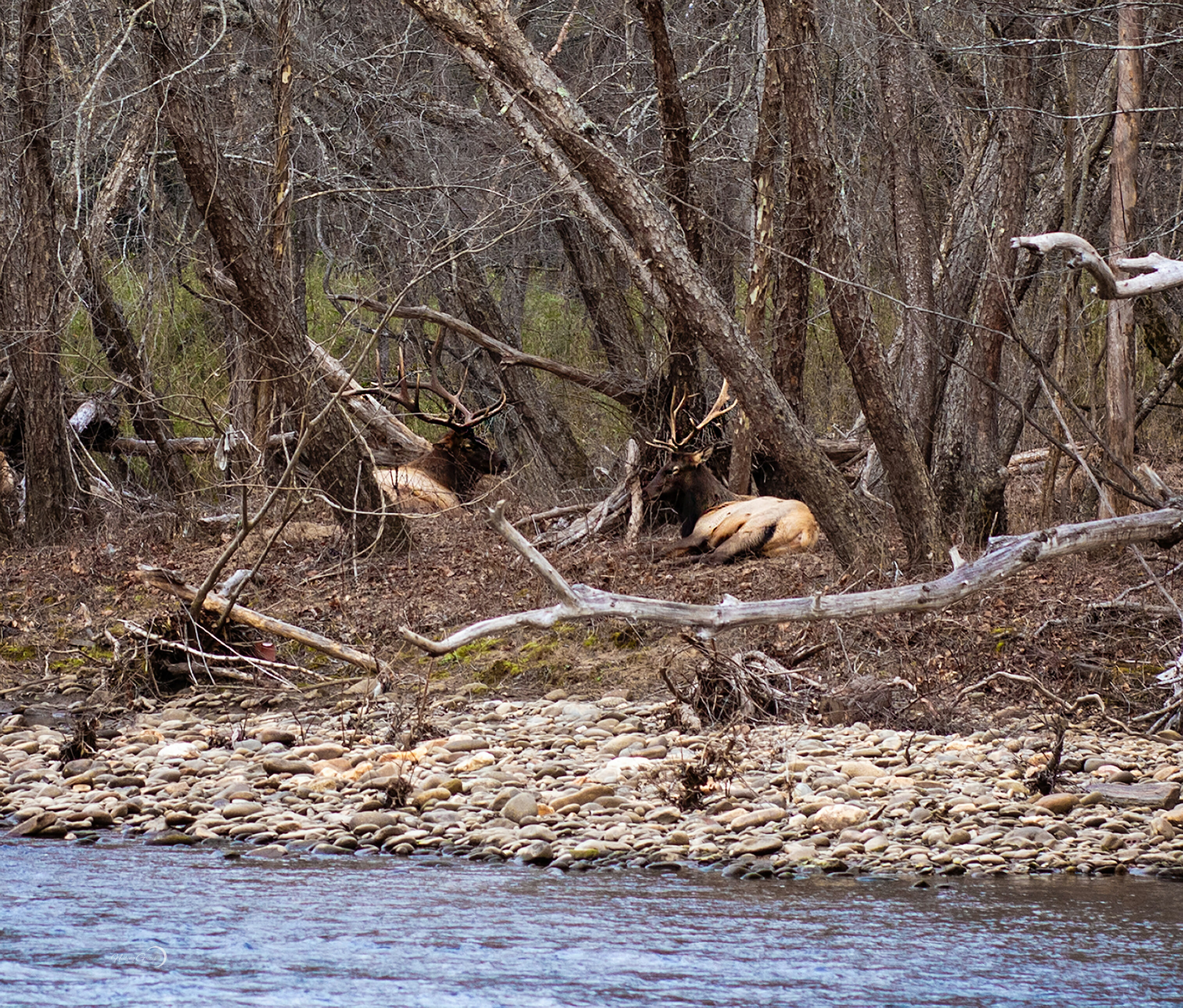 *Photo credit: Niibing Giizis, Marcella Hadden, Owner & Photographer, all rights reserved.
 We were thrilled to gather in person again after so many years apart to talk about the issues facing Tribal historic preservation, but more importantly to support, learn and celebrate together.
Accommodations & Travel Details
The conference was held at Harrah's Cherokee Casino & Resort
Travel Options -
NATHPO is extremely grateful to the Eastern Band of Cherokee Indians for partnering to host this joyful reunion of our vibrant THPO community.
Information-
Streaming Option is Closed
Streaming Option- Formal Conference Sessions Only:
Tuesday, February 14th (9:00 AM-12:00PM & 1:00PM-5:00 PM)
Wednesday, February 15th (9:00AM-12:00PM & 1:00PM-5:00 PM)
Thursday, February 16th (9:00AM-12:00PM)
Cost- $100.00